Word Factory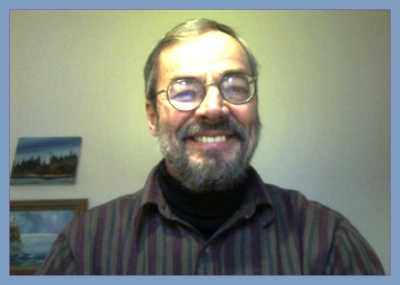 Bio: Paul Telegdi
I was born during the Allied bombing of Hungary in the last years of WWII. The post-war years were hard. Under Communism, my parents had difficulty feeding us and providing the lifestyle they had enjoyed growing up. I remember often being hungry as a child; everything was in short supply, and we had to stand in line for hours for what little was to be had. In spite of the lack, I remember being happy too. We lived in the city and I had many friends. It was a childhood full of books and playing soccer among the bombed-out ruins.
I was an indifferent student, but my teachers did notice a writing ability. I drew and fantasised a lot, pretending to have all the things I didn't. We spent our summers in villages, roaming the countryside, getting into trouble. My favorite pastime was scavenging for fruit in the neighbouring orchards. My brother and I were like locusts; we could strip a tree in an hour.
Being from a well-to-do family with property before the war, we didn't have the right pedigree for a communist utopia. We lost what we had and faced an uncertain future, with education and a professional career likely denied us.
In 1957, after the uprising against Communism and Russian occupation, my family fled Hungary, crossing into Austria in the dead of winter night, just north of a desperate fire fight. We had nothing but the things on our backs. We spent three months in a crowded refugee camp, wondering where to go. I recall the time fondly because there was lots to eat and no school to worry about. My parents applied to many places, but in the end, chose Canada to start a new life.
We arrived in Vancouver in the midst of a deep recession, starting from scratch. Those early years were hard for my parents, as their education wasn't recognized, and they had to work at whatever job they could find. We adjusted, learned a new language, new customs, trying to fit in. After six years, we moved to Toronto, where my father worked as a town planner. We soon had a house of our own in the suburbs. I finished high school and worked for a couple of years while deciding what to do with my life.
I attended the University of Waterloo, where I met my future wife, Melanie, who was studying graduate psychology. She is from the States, talented and intelligent, imbued with solid ethical values and an inbuilt desire to help people. Here I was, an immigrant (a child of two worlds) with an accent, and she chose me. Still, we complemented each other well: I liked to draw and spin a tale; she liked to sing and play the piano. She was also prosocial and sensitive; I was antiauthoritarian and opiniated. After a courtship of a year and a half, we got married. She finished her doctorate and started her internship while I struggled through the undergraduate program.
After two years in the workforce, we moved to West Germany, where Melanie studied music and opera singing. I worked as a handiman at whatever I could find. It was a good time, a simple, student life: we lived on little, but needed little. We travelled; we sampled different cultures at an international music academy. On every side, we were surrounded by history and tradition. Two of our three sons were born there. After about eight years, we returned to Canada in 1981, to raise our kids Canadian. We moved to my parents' hobby farm north of Toronto.
Family
Melanie is one of three girls; the other two are across the border in the States. In time her parents joined us at the farm where we lived as an extended family in three houses. By now, we have three sons: Dan, Jason and Jared, in that order, and all of them went to the same elementary and high school. Life was good again: summers of baseball, winters of hibernation.

Sadly, both sets of parents are gone now, and not a day goes by without a thought of them. I console myself that we are their footprints.

I have a brother and a sister in Ontario. My brother spent many years in federal politics, among other things fighting for the rights of immigrants. My sister and her husband like to travel and to break up the winter swimming with dolphins in the Caribbean.
Home
We live in the middle of 50 acres in rural Ontario, in a century old farm house. I have to look hard to catch sight of our neighbours. The sky is our ceiling and a tree line protects our privacy.
Work
My wife is a psychologist in private practise, performing assessments and therapy with people of all ages. We work together. I call myself the front office; she's the back office. I do all things she doesn't get to. We are close, 24/7.
Pets
A Boxer named Sam and two cats, who have all learned to get along. At one time we had 12 Komondors and six Pulis running free (spectacular dogs, google them for a look).
Hobbies and Interests
In earlier years I played a lot of basketball and windsurfed whenever I could. Now I like kayaking on a back lake somewhere or down a stream. AND I write, working and reworking my "garden of words." I write mainly for my own enjoyment, but as the collection really began to grow, I started thinking of publishing, and assuming a more professional identity. Hence WordFactory came into being

Would you like to see a glimpse of my life? Click gallery

Go: home