Word Factory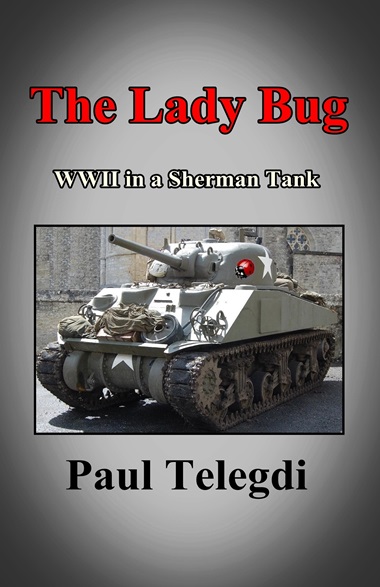 The Lady Bug
This is the story of a group of civilians dropped into the cauldron of World War II, who find themselves in a Sherman tank named The Lady Bug, trying their best to survive.
Commanding is James Hawkins, with gunner Jake O'Connor and loader Jordan Hicks, forming the heart of the crew.
They land with the US invasion of Africa, sweep onto Tunisia, learning early how vulnerable they are, especially up against the veteran German Africa Korps.
Next comes Sicily, and after mainland Italy, fighting every inch of the way.
In the battle for the heartland, the Lady falls behind and has to fight on her own. In close combat, Hawkins gets wounded and is in danger of losing his leg and his life to infections. He is flown home to Walter Reed Military Hospital where doctors do their best to heal him.
Away from the war, he has a different kind of battle to fight, the nighmares of the past, worries about his health and an uncertain future. Luckily, he meets a beautiful nurse to distract him from his troubles. But, she has difficulties of her own and it doesn't seem possible that they can ever find each other.
The rest... is history, that you can find in this book.
Commentary:
Born during the last days of the war, I was always very interested in these years my parents had to cope with. My grandfather fought on the eastern front, made it back, but died soon after of complications. This book is an exploration of this time period.
My conclusion? I'm so glad I missed it. As has been so often said, "War is hell," both for soldiers and civilians. It is sad that we have not found a better way of resolving conflicts.
Go back to the writer, the author or go home